Discover more from Andaleeb's Newsletter
Writing tips, my books, upcoming novels, books I read, sample chapters
A New Romance Novella Collection
Something Old, Something New
In college, I never thought I'd become a writer, but it was my fondest dream. But if you were to ask the college-going me if I would write romance, I think my answer would have been no. I'd have been mortified at the thought of writing romance, not because I'm ashamed of the genre but because I felt awkward writing about love and well…sex.
As I started writing my books, I focused on writing young adult fiction but I was also drawn towards romance. However, it wasn't until I wrote my Jasmine Villa Series that I realised just how much I enjoyed writing full-fledged romance. And yes, even sex.
While I'm now working on a new series, I'd like to bring your attention to something exciting happening on a Facebook group called Desi Readers Adda where a group of writers (almost all of us predominantly write romance) are about to launch an anthology called Something Old, Something New.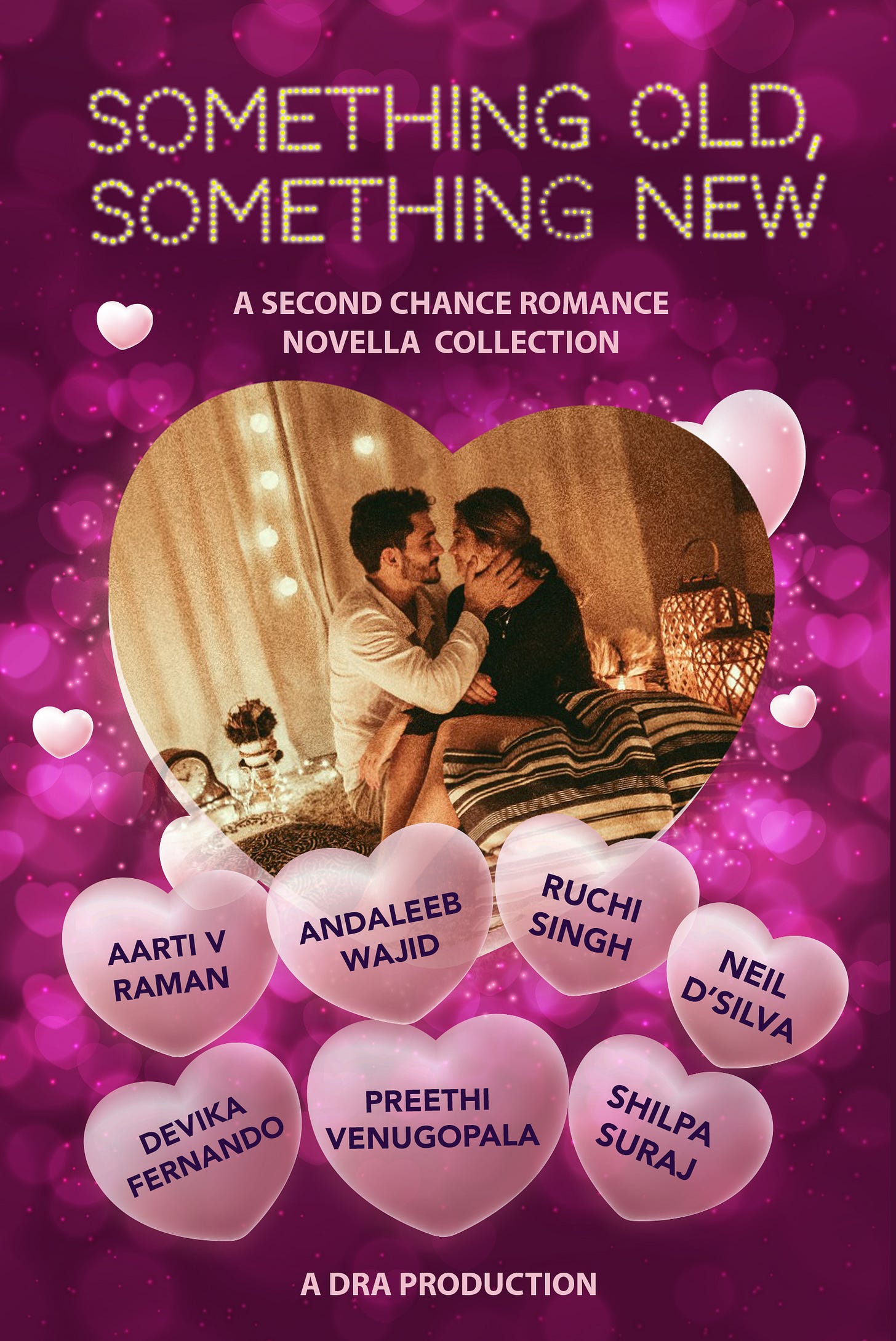 This is us - Aarti V Raman, Devika Fernando, Preethi Venugopala, Ruchi Singh and Shilpa Suraj.
We've all written novellas following a well-known trope in the romance world known as Second Chance Romance. To be very honest, I didn't know this was a trope until I started writing romance seriously. And then I realised I'd already done it back in 2017.
Let me refresh your memory.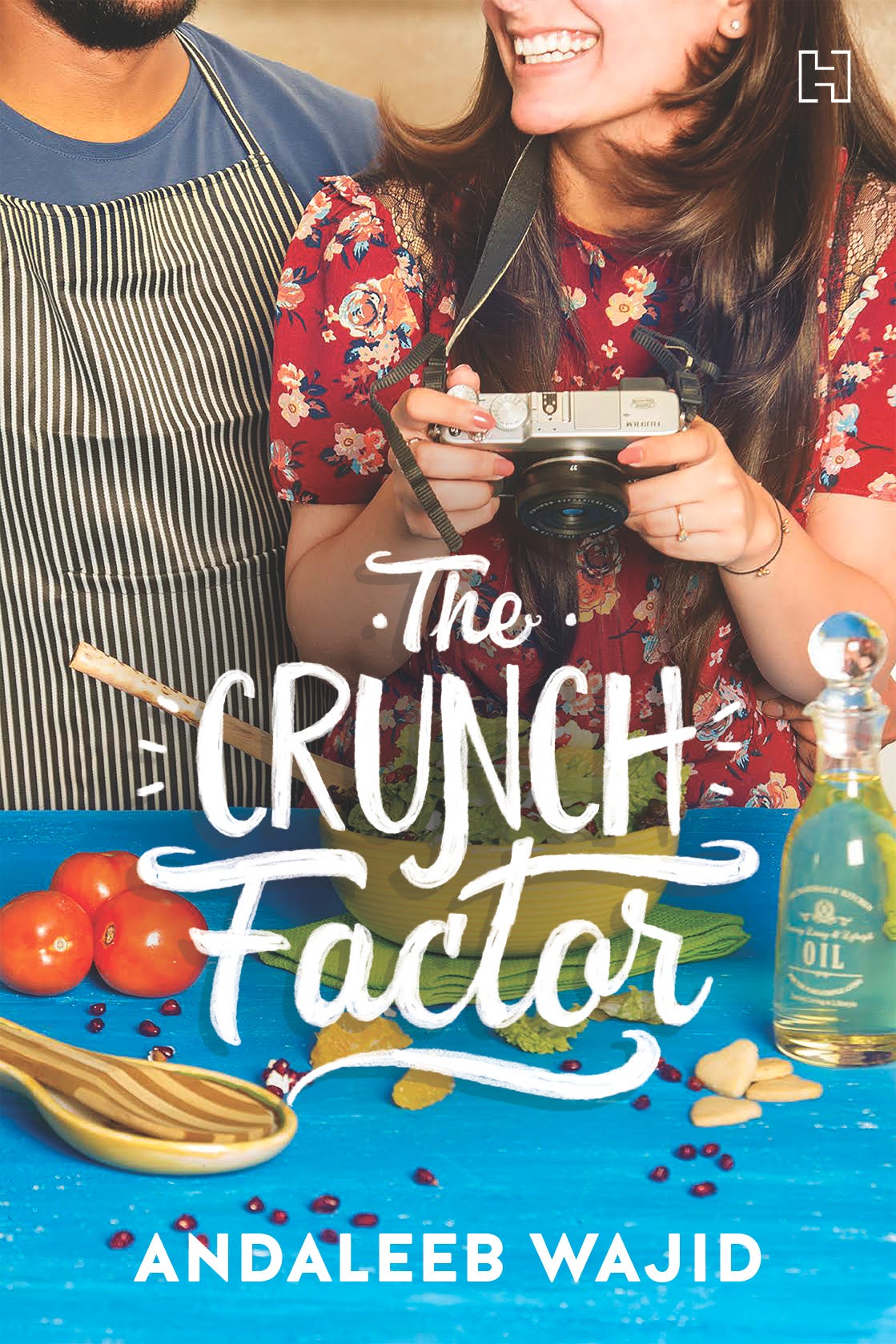 So, the upcoming anthology has an interesting line-up of characters, fresh story-lines, and also some wonderful settings.
DRA (Desi Romance Adda) is happy to bring out this anthology on 14th February. It's going to be an e-book collection and if you join DRA, there are some great giveaways and prizes (A Kindle and a Kindle Unlimited subscription!)
If you're curious about my story, I can give you a smallish teaser for now and an excerpt closer to release date.
But for now, here's what my story Coming Home is about.
When Meesha breaks Jahangir's heart and marries the man her Abbu has chosen for her, an angry Jahangir leaves the small Coorg town of Dhakara, vowing never to return. But when an ailing aunt brings him back to the town, nearly a decade later, Jahangir finds that Meesha is now a divorced, single mother and his heart still yearns for her. Will Jahangir put behind his anger and forgive Meesha and give the two of them another chance or is it too late for him to come back home, to the one place and the one woman his heart has never stopped loving?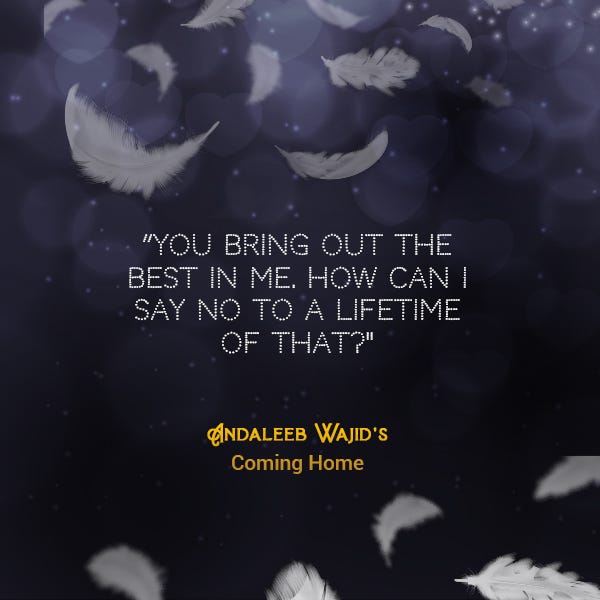 Until then, do join DRA on Facebook here.