Discover more from Andaleeb's Newsletter
Writing tips, my books, upcoming novels, books I read, sample chapters
A Quick PSA
About KDP Pre-orders
Hi friends!
I've been taking a break from sending newsletters because I've been busy powering through a lot of other work. (365 Ghost Stories for children, a ghostwriting project, a couple of other books I wrote on the sly, general bread and butter work….you get the drift)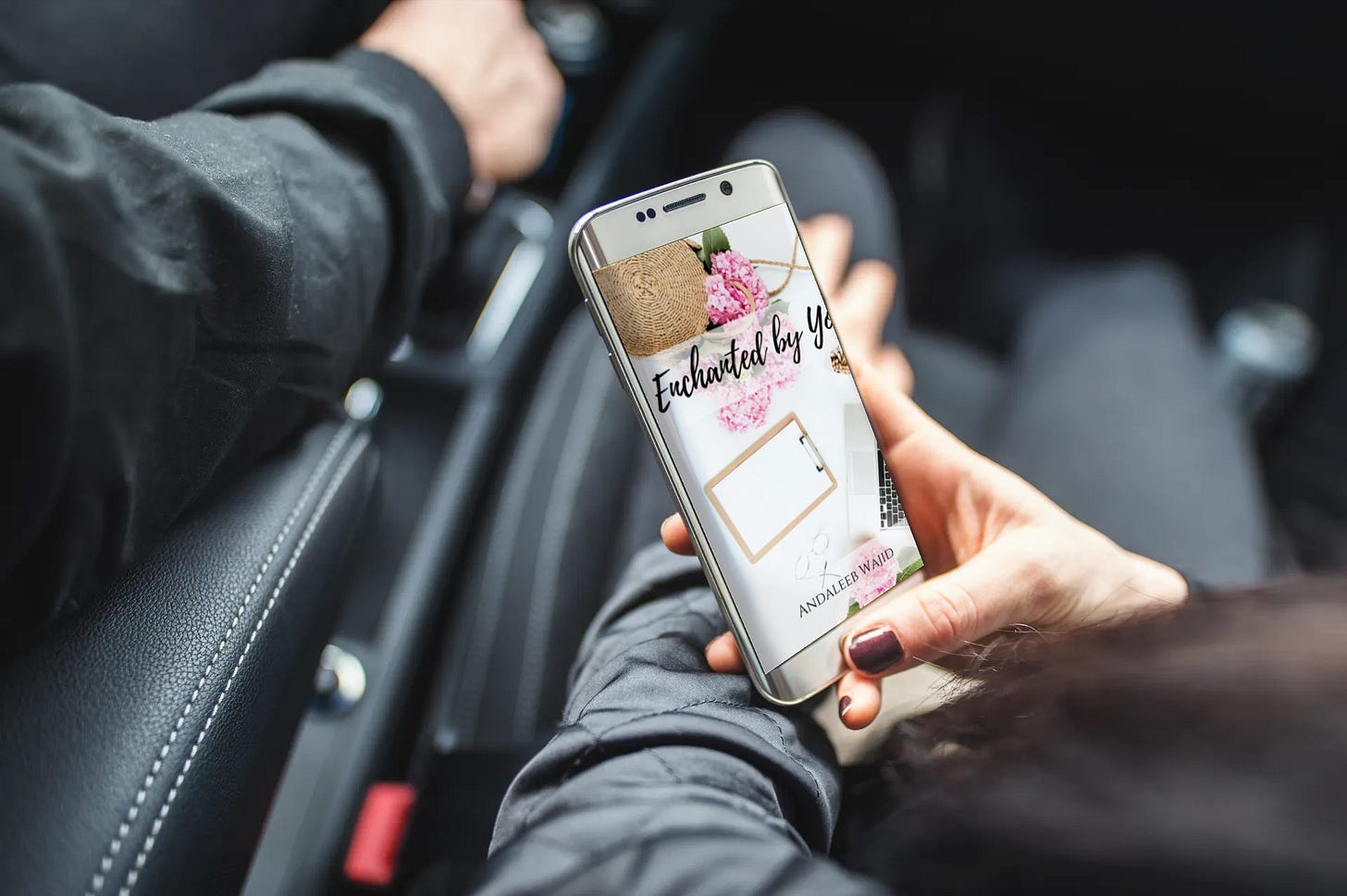 But I was just thinking of setting up the pre-order for Enchanted by You when I discovered that something has changed.
If you recall, I wasn't very keen on pre-orders on KDP. Read all about it here. The biggest reason I thought pre-orders were useless was because Indian readers couldn't actually pre-order your book. They could only ask to be emailed about when the book goes live.
But that seems to have changed now. So yay! Indian readers can actually pre-order your book. Which means that they will get it the moment your book goes live! And those are actual sales!
I think this changes a lot of things. More writers will put up their books on pre-order, not just to drive interest in the book but to also cater to those readers who want books from their favourite authors to reach them instantly.
And now, I'm going back into my hole to write. I'm at a measly 14k words right now with much to accomplish.
And I'm still dawdling over whether I need to put myself through the pressure of putting up a pre-order. Anyway, you'll hear about it soon enough. Until then, enjoy the rest of the week and maybe catch up with Book 3 before Book 4 comes out?