Discover more from Andaleeb's Newsletter
Writing tips, my books, upcoming novels, books I read, sample chapters
A Zoom Workshop for Kids
(sorry for the long gap between newsletters!)
The fun and friendly librarians at Cosy Nook Library asked me to do a Zoom Workshop for children and I agreed immediately because I've missed doing this for some time now. Lockdown or not, I haven't done a workshop with kids after my last outing which was with the brilliant kids in Vizag.
We decided to do a flash fiction workshop on writing horror/ghost stories and I realised that eerily, the workshop had been fixed for 13th September, even though it was not a Friday.
Surprisingly enough, quite a few children signed up and it was a most wonderful Sunday morning, which we spent reading and writing. Everyone was enthusiastic and the children wrote the most whacked out, gory and scary stories with the prompts I gave.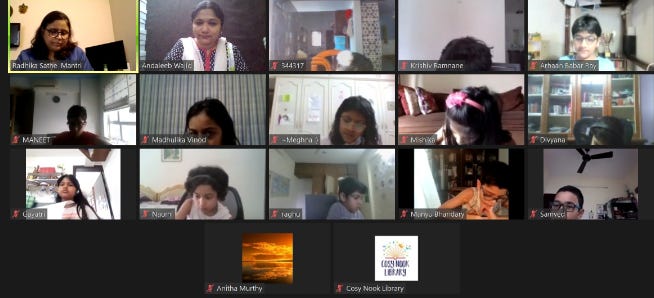 Doing this workshop reminded me just how much I enjoy interacting with children and even though it was not face to face, and over multiple screens, it was great!
I don't think many of you know that I started my writing career by writing short stories for the children's supplement of Deccan Herald called Open Sesame, a paper I grew up reading as a child. I sent them a short story when I was 20, at the end of my pregnancy when I was bored out of my skull (this was 21 years ago friends. There was no internet. We didn't know what to do with ourselves) When my story got published, it felt like a tap had been opened inside and I wrote so many short stories for them over the years, absolutely loving the experience.
What's interesting is that many of the kids who read my stories in Open Sesame have now grown up and they have turned to reading my books for grownups! It feels surreal when I hear from them!
When I started writing longer fiction, I still naturally veered towards fiction for young adults and my first three novels Kite Strings, Blinkers Off and My Brother's Wedding are all for that age group, even though they were never slotted in that genre.
However, it wasn't until I wrote The Legend of the Wolf did I go back to my roots, writing middle grade fiction for kids, and I realised just how much fun it is! I'm also very excited about writing my first picture book for Bijal Vachharajani for Pratham Books!
My son has been asking for a sequel to the Wolf book and I hope to write it soon. Meanwhile, I've been rather quiet all these months because I've been furiously writing away. I had to complete a mammoth project (writing 365 Ghost Stories for Children) and I've been dabbling in a lot of other things.
I hope to finish writing Book 4 of the Destination Wedding Series - Enchanted by You this month and publish it soon thereafter. For readers who have been waiting for this book, please do wait a little longer!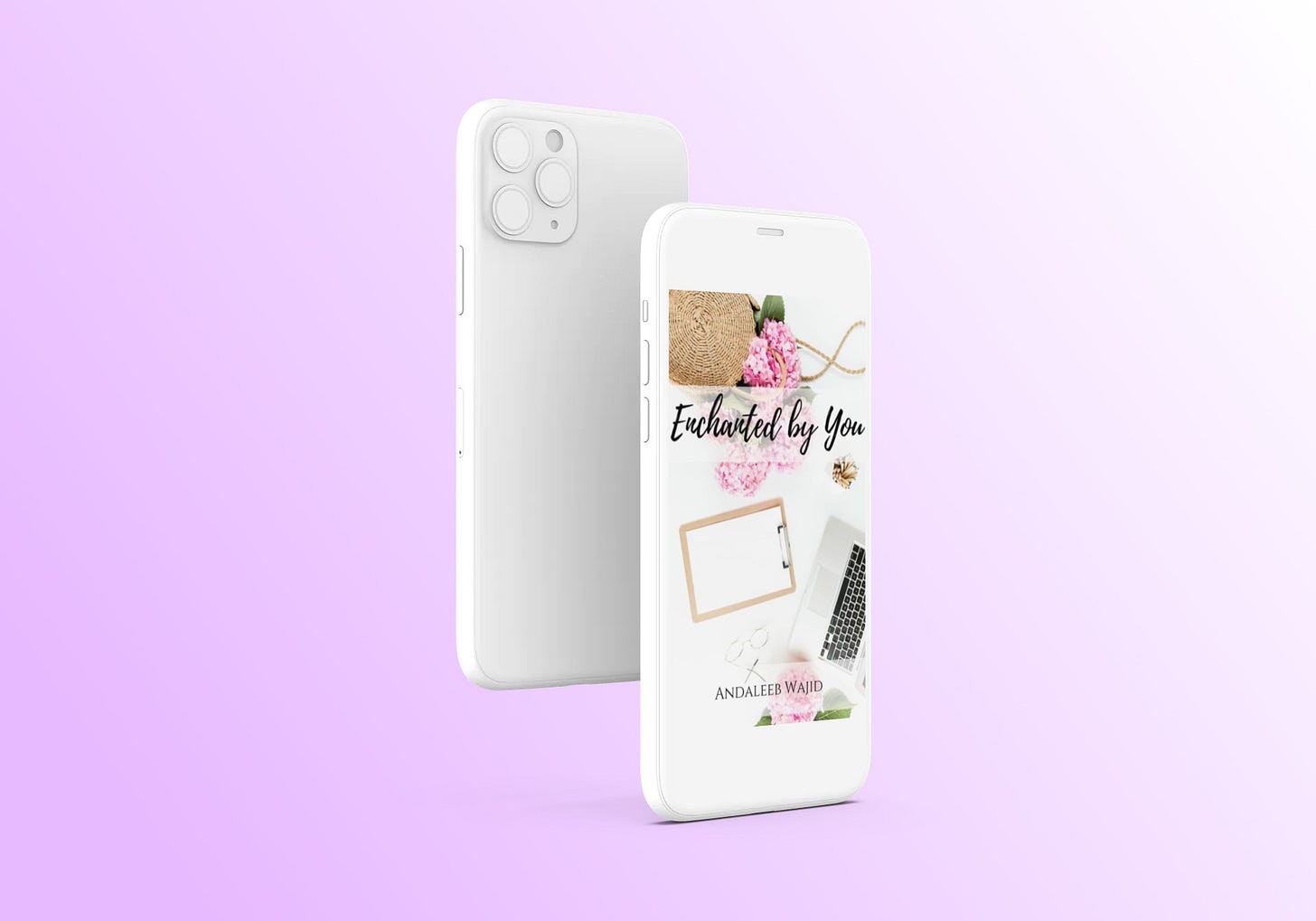 Until then, have a great week (It is Sunday today, right? I keep forgetting), and keep reading!