Discover more from Andaleeb's Newsletter
Writing tips, my books, upcoming novels, books I read, sample chapters
Book no. 26
is out!
Friends,
It's here!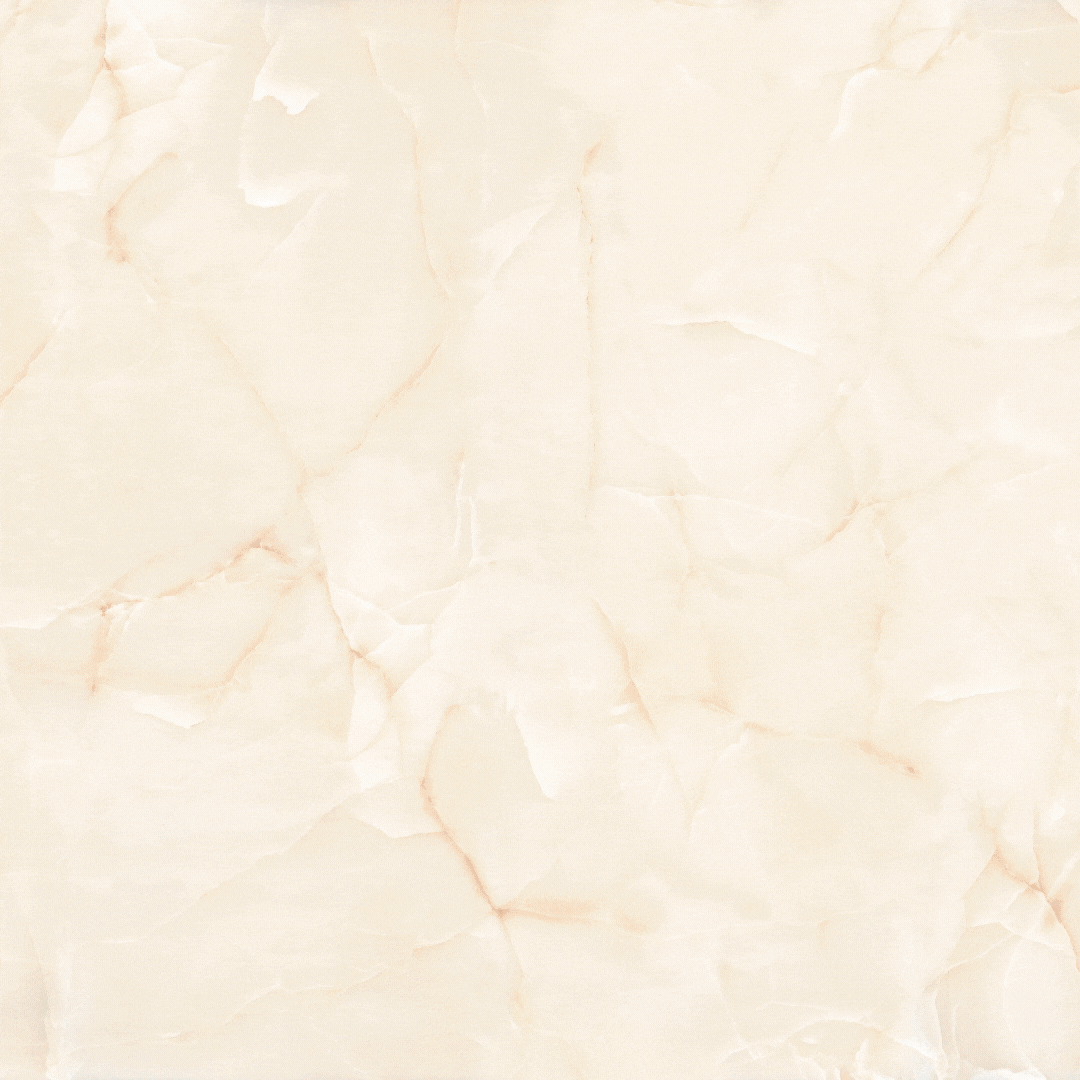 Enchanted by You is live.
I never gave much thought to Aditi's character when I wrote the first book in the Destination Wedding Series (It Was Always You) but then she grew important in the second book, Remembering You. And well, here she is in her own book, which I think could be the conclusion to this series.
Readers have been asking why I'm not continuing with the series and I did have plans for it. But as of now, this is it. I might surprise you all with Book 5 some day but not now.
So, hurry along! Get the book and read it! And do show me some love by way of ratings and reviews please! That stuff matters!
---
If you're still here, then you might as well read an exciting new excerpt from Enchanted by You.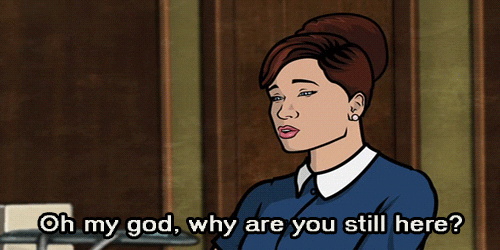 Of all the days to be stuck in this farmhouse, waiting for Natasha to show up, thought Aditi, trying unsuccessfully to hide her irritation, did it have to be today when she wasn't dressed professionally enough, when that vulnerable Aditi from a decade ago, the 'Ditty' he was used to, was still lurking somewhere inside her? She stole a glance at him when he leaned back, crossing his legs and sitting back on the sofa, arms on the sides, like he owned it.

He did own it, she remembered. But when had lanky Sandeep grown into this man who was so much more than the boy she'd known? When had he become this version of an adult, someone who hardly joked, let alone make other people smile? She remembered his call to her when she'd been in Jodhpur for the wedding and how he kept calling her 'dude'. It was almost as if he was trying to put her in the place he'd made for her all those years ago, but that had changed when they met up at her office.

Even there, he had still managed to rile her, referring to Uzair and Kimmy as her 'minions'. But now, he looked more withdrawn and aloof, as though he was the injured party. She wanted to laugh at the thought but she kept quiet. He seemed relieved as well when Natasha pushed open the door and walked inside, laughing at something her fiancé was saying. She was in jeans and a shirt and looked fresh-faced and happy. Aditi's initial impression of her was of someone who was soft-spoken and easily malleable but boy, had she been proven wrong since then!

Natasha was generally easy to please and she didn't have any absurd requests but she just expected the best, which was what she and Uzair always strived for.

'Tell me again why I was needed here?' Sandeep grumbled as Natasha walked up to her and she stood up. She and Aditi exchanged polite hugs and Aditi noticed Suhas, shake hands with Sandeep rather formally before sitting down on one of the sofas.

'Well, you're the main man,' Natasha said with a smile. Sandeep looked at her blankly and Natasha rolled her eyes. 'The money man, I should have clarified.'

Suhas shook his head almost in exasperation and Aditi wondered if there would be any sort of pushback from him or Sandeep. She and Uzair had worked right through several nights coming up with all the events for the wedding, the various parties, the decorations and the party favours and she was not going to let anyone ruin it. Money hadn't really been a problem so far. Sandeep had agreed to everything generously.

'You know you can do whatever you want,' Sandeep told Natasha quietly.

'Yes, but I thought you'd like to be in on a meeting so you can see where I've spent the money,' Natasha said with a smile.

Aditi watched the exchange between the siblings and looked away because suddenly, something inside ached. This bond, this love between a brother and a sister was something she had never experienced. The closest she had to a brother was Uzair but all these years, she knew what it had felt like to be an only child. So alone.

The farmhouse had a few housekeepers who had let Aditi in when she had arrived here. They had disappeared somewhere into the back of the house and emerged now bearing trays of snacks and beverages. When they had all been served something, Aditi went over the plans once more, explaining all the details that had already been communicated to Natasha and her family.

She tried not to look at Sandeep as she talked and pinned her attention on Natasha and Suhas but she was conscious of him sitting in the hall, listening to her as she spoke. The stutter from years ago threatened to surface but she took a sip of the cool nimbu pani and spoke again with renewed energy. When she was done, she didn't glance at Sandeep but smiled at Natasha who was on board for all the plans.

'Aditi, you and Uzair should come and stay here before the wedding. It will reduce all the travel time and you'll be there whenever anything is needed,' Natasha said. Aditi thought it was a great idea if it hadn't been for the strange feelings she got whenever Sandeep was around but she would have to just deal with it. Anyway, he wouldn't be here all the time, busy 'industrialist' that he was.

When they had finished discussing everything it was nearly evening and Natasha stood up and looked out of the window.

'Suhas, it might rain. Let's leave. I don't want to get caught in a downpour.'

Aditi didn't realise she was frowning and the expression was mirrored on Sandeep's face as well.

'What do you mean?' he asked.

'We came on his bike,' Natasha explained. Aditi's eyes widened. She had been hoping to hitch a ride back with Natasha to the city.

'What? Why do you do these things Natasha?' Sandeep growled. Aditi looked at him, surprised as he turned to Suhas for an explanation.

'My car's gone for servicing,' Suhas offered with a shrug.

'And what about her car? Or any other car?' Sandeep asked. Natasha sighed.

'My car was back at home. I wouldn't have reached here at all if we'd gone back to take it. Don't worry so much! Suhas and I are used to going on motorcycle rides' she told him.

'I don't need to be reminded,' Sandeep said, making a face even as Suhas grinned. Natasha turned to Aditi.

 'Aditi, how are you going back?'

Aditi was confused. She had no idea how she was getting back to the city now. 'I'll call Uzair,' she said but she didn't intend to. She would try and get an Uber.

'There's no need. I can drop you back,' Sandeep said. Aditi shot a look at him, irritated.

'I can manage. Thanks,' she said.

Natasha looked at them and then she shook her head. 'Aditi, just go with him na? We're leaving now because it might rain. If you get caught here in the rain…'

'I can book an Uber right?' Aditi asked, hating how helpless she felt. The first thing she was going to do when they got the final cheque from Sandeep was pay the down payment for a car.

Sandeep shook his head. 'Ubers don't come here easily. Sorry. I'm your only ride to the city.'

There was a loud crack and Sandeep looked at Natasha in concern. The sky had darkened considerably and there was the smell of rain in the air. Typical Bangalore weather that started out sunny but could possibly end in a thunderstorm.

'Maybe you two should leave the bike here and come back with us,' he suggested.

Yes! That would be perfect, Aditi thought but didn't voice it. Natasha, however, shook her head.

'God, stop being so overprotective. We'll be fine if we leave right away,' she said and before anyone could object, she had taken hold of Suhas's hand and walked outside. Aditi and Sandeep were left staring at the door. Sandeep didn't look at her but stepped outside and watched his sister fix a helmet on her head and straddle the bike, her hands on Suhas's shoulders and she waved at them as he zoomed off.

'Great. Now I won't rest easy until she reaches home,' Sandeep muttered. He flashed a look at her. 'Can we leave or do you need to stick around for anything?'

'Sandeep, you carry on. I can get back to the city on my own,' Aditi tried one last time. He looked at her exasperated.

'Really, Ditty, you're making a mountain out of a molehill,' he muttered. 'It's going to rain and the traffic will be all fucked up. Even if you call Uzair, he'll never reach here until midnight. What do you want to do here until then?'

Sighing, Aditi realised he was right. She had no other option and if she protested too much, it would give him a hint about how she felt about this whole thing.

'Okay fine,' she said. 'We can go back now.'

'Great. Get in the car,' he said imperiously and she frowned at how he seemed to be ordering her. She felt a little mulish, almost wanting to hang back but she knew it made no sense to do that now. Not when she was stuck here with no way of getting back to the city. She went back inside to collect her tablet and her notes.

She approached his car and he clicked the remote keys and the doors were unlocked. They both got inside at the same time and Aditi tried hard not to inhale the air inside too deeply. The car smelled of expensive leather and cologne and yet, underneath it all, there was something here that reminded her of all those years ago, on a rainy night when he'd come to her hostel room. That essence lingered in the air, even though it was elusive and it brought back all the memories with such sharpness that they almost brought tears to her eyes.

She looked straight ahead as she buckled herself up and Sandeep started the car. The girl who had all those dreams back then no longer existed. Aditi had worked hard to get rid of her, and come up with this professional exterior, the one that took no nonsense from anyone, the one that got shit done.

But all it took was sitting with Sandeep in close proximity in his car, as the skies darkened above, and his quiet but magnificently powerful car rolled out of the driveway for all of it to come rushing back.
Enchanted by You is up on Amazon! You can read it as a standalone book but you'll enjoy it all the more if you read the series in order.
---
Here's some news from fellow authors!
Aarti V Raman's newest book In Debt to her Millionaire Foe also goes live today! Don't forget to pick it up!
Shilpa Suraj's newest book in her Kapoor Brothers series is releasing on 6th November. I've read the other two books in the series and I really enjoyed them! I've also beta read this one too and it's all kinds of heartwarming. Don't forget to pre-order it here!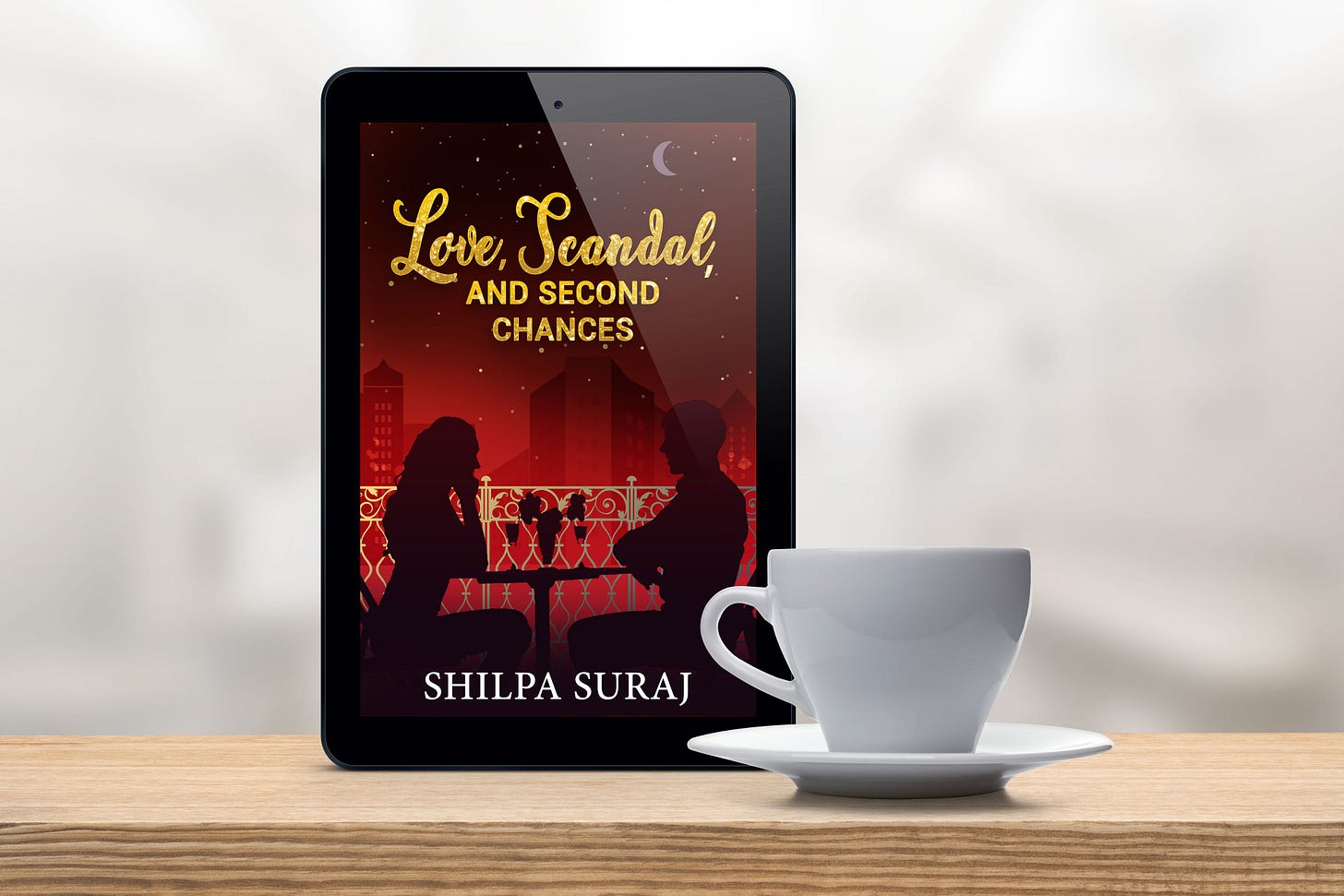 That's it for now folks!