Discover more from Andaleeb's Newsletter
Writing tips, my books, upcoming novels, books I read, sample chapters
Two years of Twenty Nine Going on Thirty
And the announcement of its follow up!
Dear readers,
I'm a big fan of back stories. And I often embellish anything that I narrate with a whole lot of seemingly unrelated events and then like to tie it together with a flourish. Not everyone can do this and I pride myself to be a good enough storyteller to actually carry it off.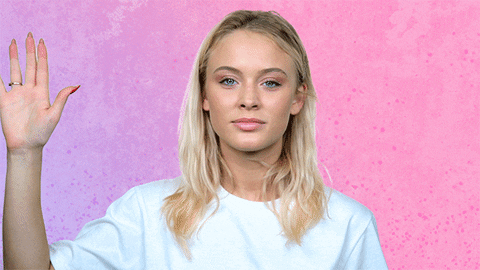 So, here goes. My first book Kite Strings got published when I was 31. It was a huge disappointment to me that I could not accomplish this before I turned 30. Because really, 30 seemed to be the death knell for so many things. And I'm the sort of person who always attributes shapes to numbers in my head and ugh, 30 was bloated and a little furry and certainly not as sexy as 27.
But it was a different era and most publishers didn't even have email addresses and getting my manuscript to them and actually hoping to get it back was not easy. In fact, I turned 30 and felt a little bit of hope inside me, die. What was even the point, I told myself. I'll never be cool to have published my novel when I was 'young'.
Yeah, I was stupid back then.
Anyway, I published the book and it sort of opened this floodgate of ideas and stories inside me and well, you know the rest. But it also made me realise that hey, I'm still cool to have published at any age and 30 can be round and fat (a little like how I'd become by then) but I was going to own the heck out of it. So I wrote this book that I'd tentatively called Turning 30 and it was not like anything I'd written because it followed the lives of four young women - Priya, Farida, Mini and Namrata - who were all turning 30.
I didn't quite like how the book turned out, especially since I was jumping into multiple POVs and jumping back out and it was not very coherent. So I scrapped it and wrote it all over again. And then once more. I sent it out and it got rejected everywhere (which was a good thing, believe me). Then I sat down in 2015 and wrote it again. ( I was trying to make the book contemporary each time because technology kept changing and I had to keep working on making the book fresh). This time, an editor told me she didn't really identify with any of these women and they were all unlikable.
I took that to heart.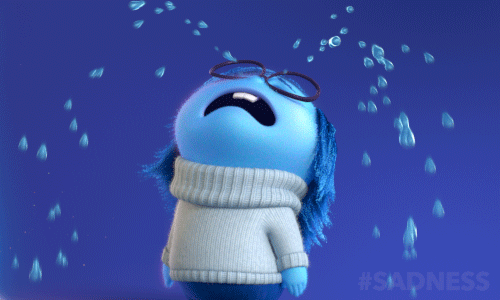 Then I told myself I would try once more. That's it. If this fifth attempt didn't work, then I was going to put away this book FOREVER and not go back to it. I fixed the book by firstly making it Priya's POV only. That helped a lot. The problem was that by then I was in my late 30s and thought I wouldn't really be able to identify with what someone who is 29 going on 30 would actually feel. But anyway, I got it down and this time, Penguin Random House picked it up.
Here you go: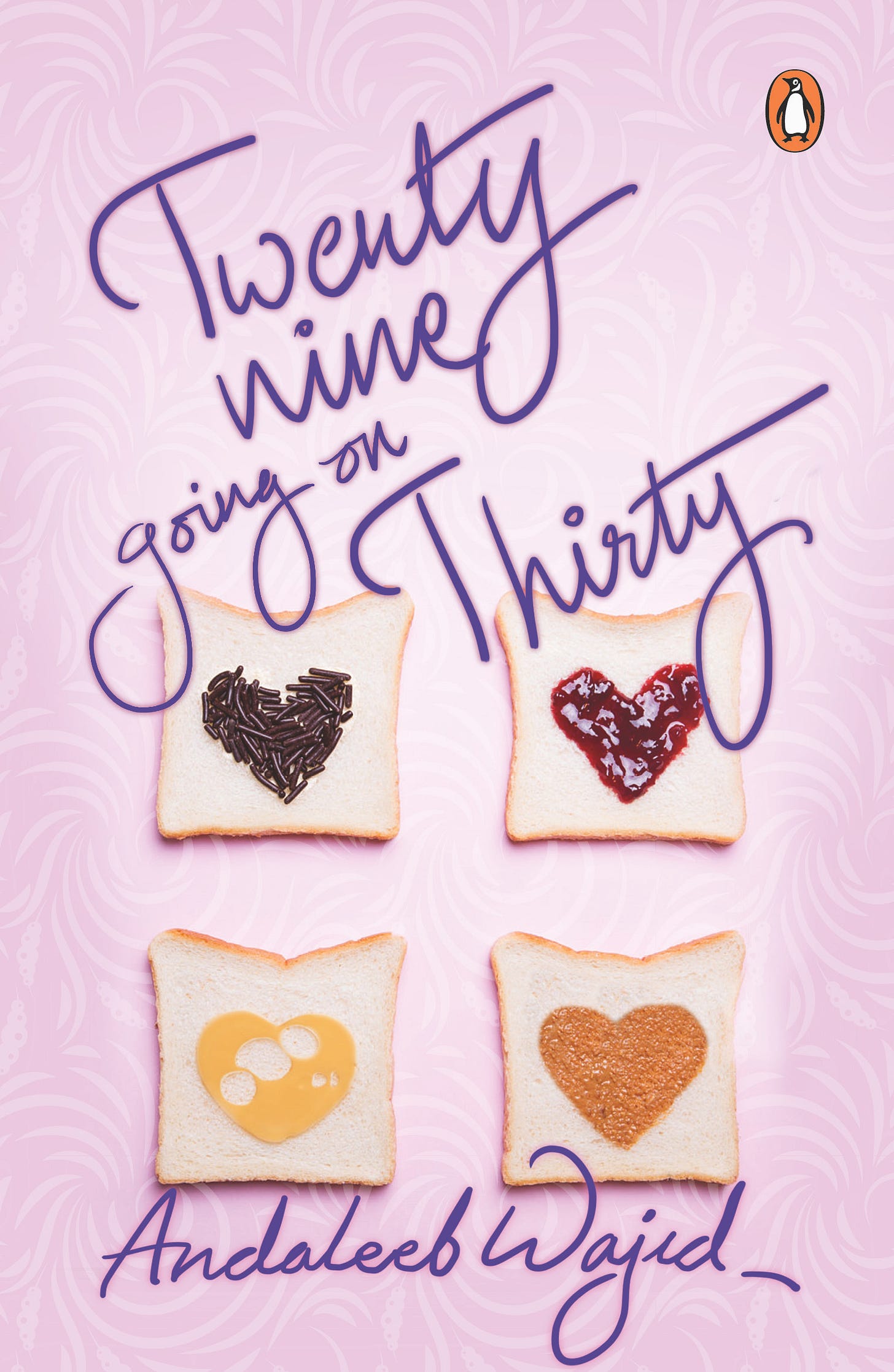 And interestingly enough, by the time the book was published I was turning 40. And I realised that oh my god, the 40s-are-so-much-cooler-and-I-don't-give-a-shit-about-anything-now. Except my books.
So, it's exactly 2 years since Twenty Nine Going on Thirty was published. If you haven't read it yet, do give it a try! It's mad. Absolutely mad.
And the other very interesting news that I have which is connected to this book is that Farida's story is being published by Penguin in July this year. Man, I had such fun writing this extremely dee-licious love story (Farida and Irshad's) and I'm a little bummed it didn't come out sooner but anyway, it is what it is.
I'm at the editing stage for this book and once we finalize a name, I'll send out an announcement once more.
I'm so excited and this is my excited face.
---
In other news, 6 years after The Tamanna Trilogy was published (all 3 books - No Time for Goodbyes, Back in Time and Time will Tell came out in 2014), Sidharth Jain of Story Ink has managed to get the series optioned for screen with an international production house and we just shared the story on social media. Thank you for all the good wishes you sent my way.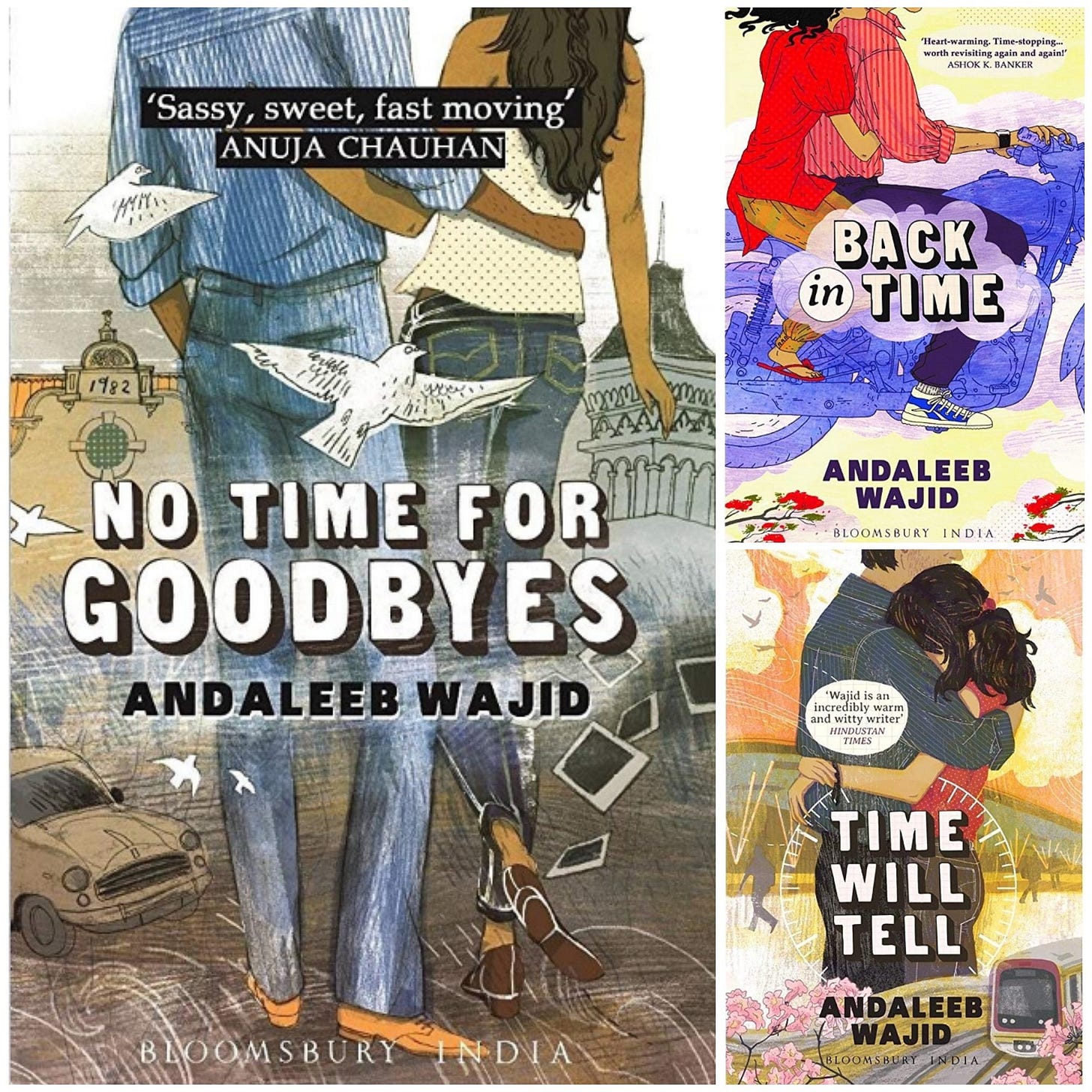 Since you're here, you've also probably heard about a romance trilogy I wrote last year called Jasmine Villa. I published them as paperbacks which are sadly not yet available in India as yet through Amazon. But if you live in the US or any of Amazon's other international markets, you can get them!
My darling friend Lubna (who goes by the jhinchak jhakaas name of Lubi Lafdewali on social media) bought copies and shared the photo with me and I'm so thrilled!
Don't they look gorgeous?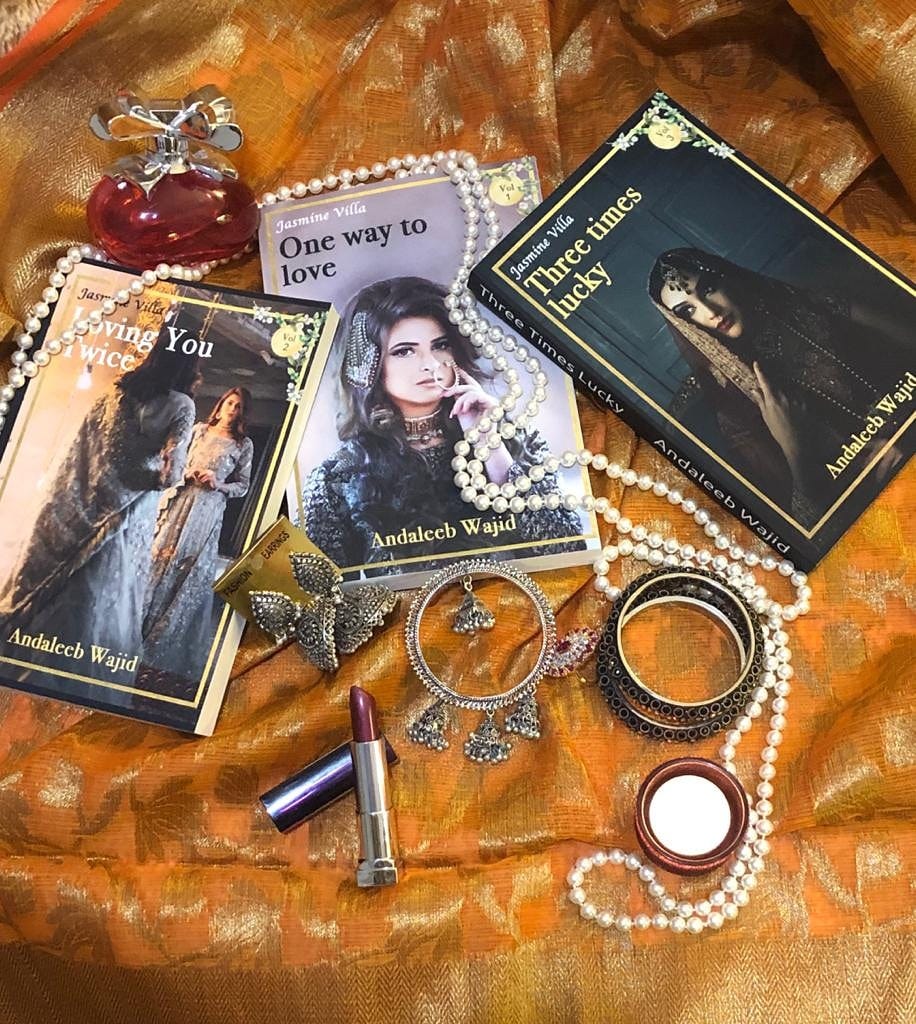 I'll be getting my copies as well!
In case you're interested in getting these -
---
So, that's it for now. I'll probably post a chapter from Farida's story closer to the publishing date but I do have some shout outs at the moment.
That's it for now. Really.
---
Well, no.
Unless you've been living under a very large and soundproof rock, you probably heard about what happened in Delhi in the last week of February.
It's impossible to conceive what has happened in the capital of our country and if you are following news on TV, you may not have the clear picture. For that reason alone, it becomes our duty to ensure that independent journalism survives.
Here's how you can help by subscribing to one of these and ensuring that they can bring us the real news.
Apart from that, you can directly help the victims in Delhi by donating to these places:
If you know of any other, please do let me know and I will include it in my list. Until then, good bye dear friends!