Discover more from Andaleeb's Newsletter
Writing tips, my books, upcoming novels, books I read, sample chapters
Coming Home
A Novella on Amazon KDP
Hello friends!
Until I come up with Book 4 of the Destination Wedding Series, I thought you'd be happy to see a novella at least from me.
Previously a part of the anthology Something Old, Something New, my novella Coming Home, has been republished with a new cover, as well as a prologue and an epilogue. I hope you enjoy reading this sexy love story.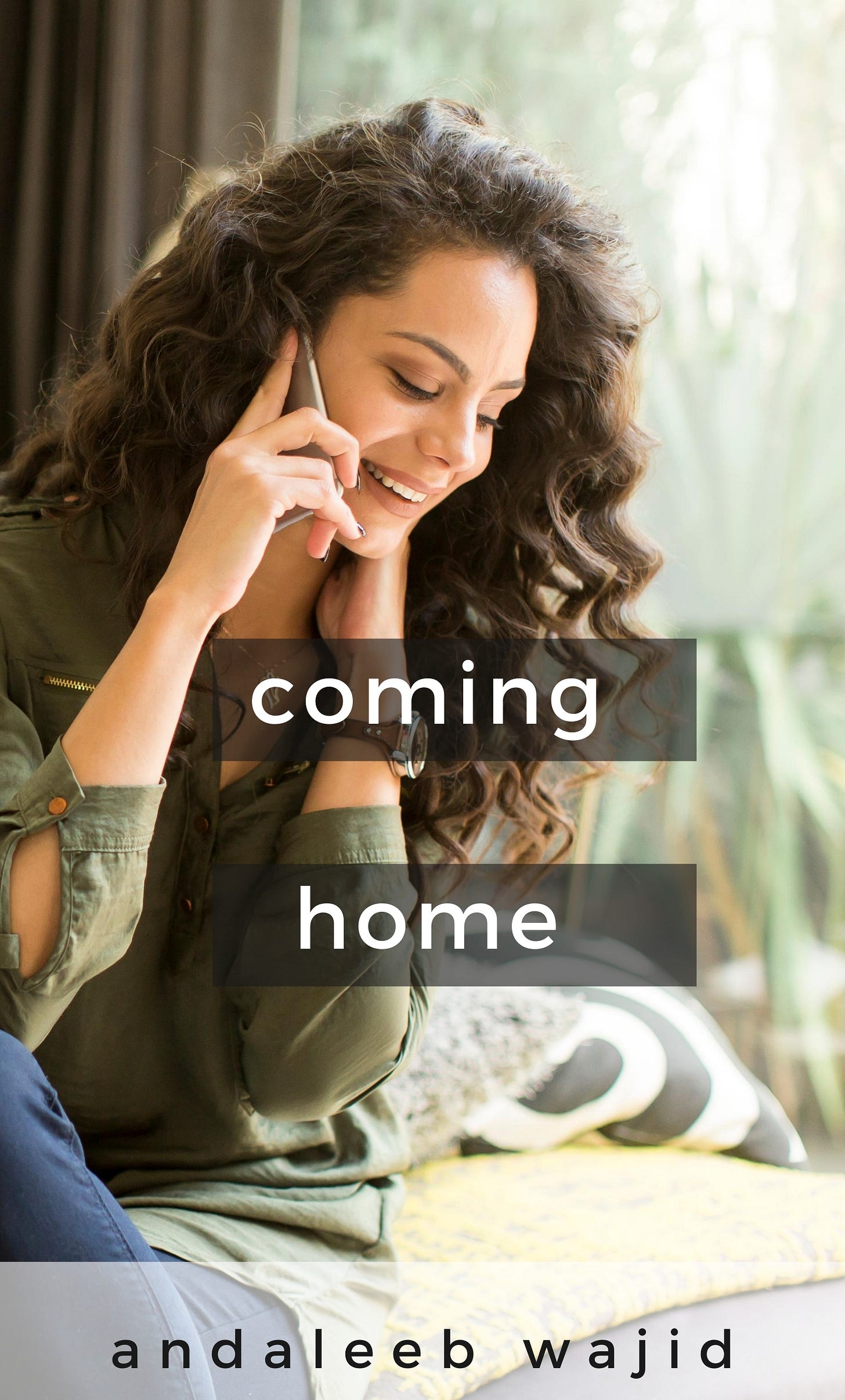 What it's about:
When Meesha breaks Jahangir's heart and marries the man her Abbu has chosen for her, an angry Jahangir leaves the small Coorg town of Dhakara, vowing never to return. But when an ailing aunt brings him back to the town, nearly a decade later, Jahangir finds that Meesha is now a divorced, single mother and his heart still yearns for her. Will Jahangir put behind his anger and forgive Meesha and give the two of them another chance or is it too late for him to come back home, to the one place and the one woman his heart has never stopped loving?
Read Coming Home here.
---
What else is happening?
I wrote this piece about how my desk is so important to me, especially now during the pandemic when everything has become chaotic. Read it here.
The sequel to Twenty Nine Going on Thirty has been delayed and will release only in 2020. My Young Adult novel has also been delayed for next year.
I do have a bunch of books planned for my readers on Amazon though, so I hope to stay busy and give you hours of reading enjoyment.